Countrywide Grounds Maintenance, Shropshire is one of the UK's market leaders in commercial grounds maintenance. For Wayne Middleton, the Director of the company, the main focus is the delivery of high-standard services for each all their customers. One of their responsibilities is the line marking of pitches, which proves to be a time-consuming task. In order to offer their customers perfectly straight lines, while being efficient, he decided it's time to switch from the old, traditional line marking techniques to robotic solutions.
During his years of work in agriculture with GPS-steered tractors, Wayne learned the benefits of GPS technology and decided this is the way to go for his line marking needs as well. And thus, in August 2020 they expanded their team with a Turf Tank One robot.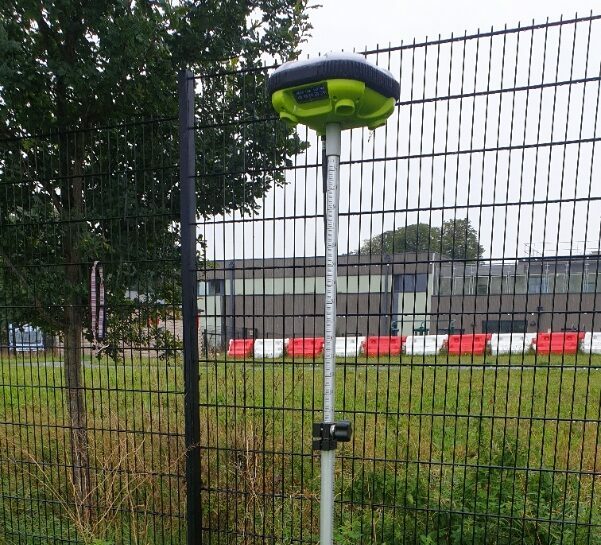 Perfect accuracy every time
"I've been very pleased with how accurate the Turf Tank has been. I mark eight football pitches for a league, and they get marked every week, and I've gone back in and overmarked them, and it hasn't missed a beat. Each pitch takes 20 minutes, and the accuracy is always spot on."
For Wayne, the main argument in choosing the Turf Tank was the way its GPS technology functions. Compared to other robotic line marking solutions, the Turf Tank robot uses a local base station to achieve millimetric accuracy. This means that the robot does not rely on an external network of antennas that provide localization features. They don't need to stress about not being close enough to the signal source or in an area where the network does not have coverage at all. With the help of the base station, their mind can be at ease that the robot will provide perfect accuracy, wherever they are located on the planet.
EFFICIENCY
"As a contractor, time is something you always need more of." Due to its autonomous design, the Turf Tank robot greatly improved the efficiency of his line marking operation. Instead of wasting hours laying down the lines, he is able to complete other tasks, while the robot marks the pitches.
"I can go and mow a football pitch and then set that off to start marking while I cut another pitch which makes great use of the time. We can also mark at night, which is a big plus for us going into winter because it means we can beat the weather and still provide a good service." 
As well as football pitches, Wayne has been able to use the robot to mark out year group areas for schools including numbers, and he has also completed 100m and 200m running tracks with various other sports in the pipeline.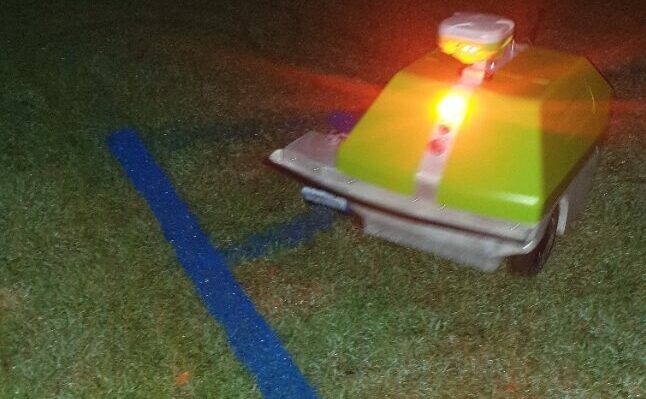 More than just a robot. Complete services – "Always at the other end of the phone."
To ensure that Countrywide Grounds are always prepared to offer their customers a high standard work, the Turf Tank team offers initial training on the ground, as well as customer support along the way.  "When it arrived, they showed us how to use it, and if we need little pointers or a quick talk through something, they are always happy to help."