American Football

Field Painter

Turf Tank One is our efficient solution for painting your football field, without the need for a manual operator.
Focus on other important tasks while the robot finishes the field.
3 hours
To complete a football field
100% accuracy
Draw perfectly straight lines
60% less paint
Needed for a football field

$3,400 savings
In your annual costs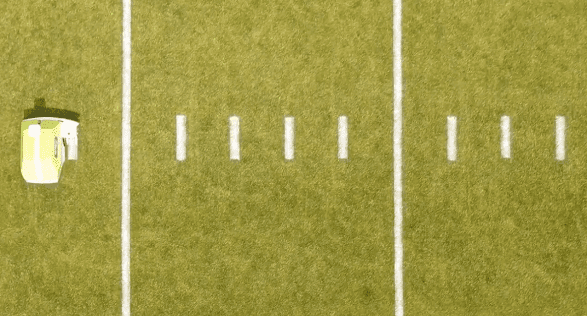 Hash marks
Forget about hash marks stencils! Save time with robot-created hash marks.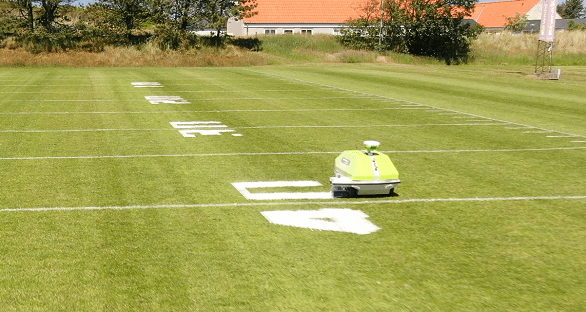 Football field numbers
Replace traditional football field numbers stencils with an autonomous line marking robot that draws the numbers faster!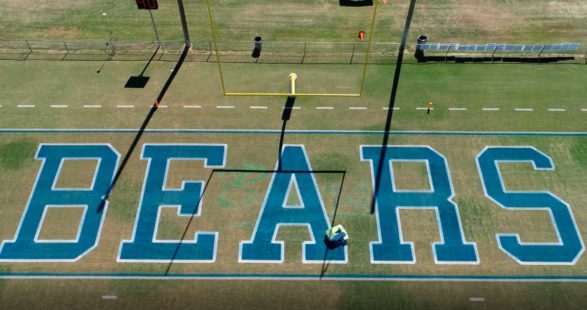 Endzone letters
Easy solution to paint your team or event sponsors name without the need of endzone letters stencils.
Comparative line marking systems to paint a football field
25 gallons
$250 paint cost
10 gallons
$100 paint cost
This is the piece of technology that I see could change how we, as high-school coaches paint a football field. Just to be able to get a field done while we're doing other things in the coaching office, plus saving time, saving paint, saving man-hours is pretty impressive.
Bishop England High School in Charleston, SC
I think it is an advancement in technology moreso for the quality of the life for coaches. Traditional line marking means hours and hours spent painting football fields and our coaches could have a greater quality of life than just pushing a paint can or pulling lines. Turf Tank One is truly a great deal!
Cartersville High School