Robot for American football pitch markings
Turf Tank One is our efficient solution for marking your American football pitch, without the need for a manual operator.
Focus on other important tasks while the robot marks the pitch.
3 hours
To mark an American football pitch
19 litres of paint
Cut your paint bills by 50%
2 minutes setup
Optimize your work
100% accuracy
Mark perfect lines - every time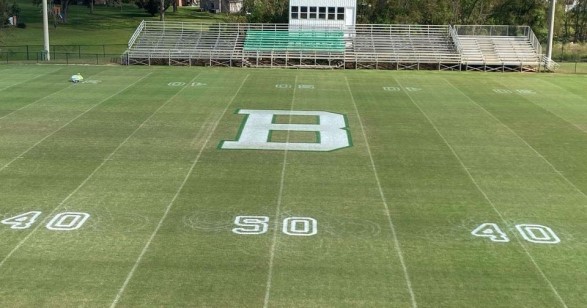 Custom

logos

Give your fans the ultimate sports experience. Spice up your fields with robot-created custom logos
American Football Pitch
stencils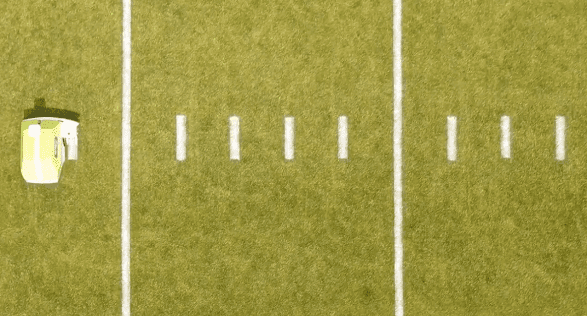 Hash marks
Forget about hash marks stencils! Save time with robot-created hash marks.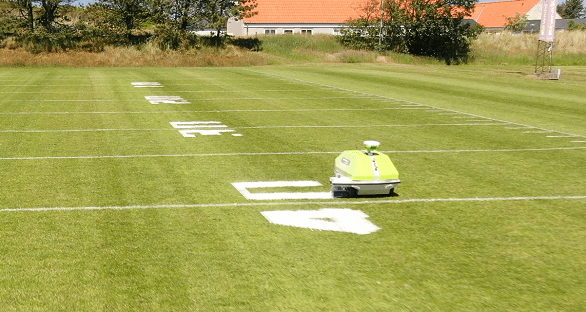 Football field numbers
Replace traditional football field numbers stencils with an autonomous line marking robot that draws the numbers faster!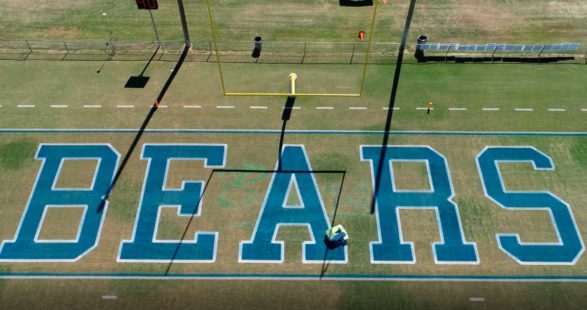 Endzone letters
Easy solution to paint your team or event sponsors name without the need of endzone letters stencils.
Comparative line marking systems to paint a football field
25 gallons
$250 paint cost
10 gallons
$100 paint cost