Football

Field Painter

Turf Tank One is our efficient solution for painting your football field, without the need for a manual operator.
Focus on other important tasks while the robot paints the field.

3 hours
To paint a football field

5 gallons of paints
Save up to 50% paint

2 minutes setup
Only 1 person needed

100% accuracy
Perfect lines - every time
Save
time & money

painting your football fields!

Painting a football field is no small task. It requires hard work, patience and loads of equipment. Not to mention hours of walking up and down the field while pushing the line marker in front of you. With the Turf Tank ONE line marking robot this job easier than ever!
How much does it cost to paint a football field?
25 gallons
$250 paint cost
10 gallons
$100 paint cost
Manual line marking of a football field typically requires 4 people—with a Turf Tank ONE it's a one—person job! That's a reduction on labor cost of more than 80% each time the field requires a new lick of paint.
In order to save on paint, the Turf Tank ONE is equipped with a low—pressure pump/nozzle set—up. It's effective. So much so that the robot uses half the paint to paint a football field compared to traditional technique (pushing that old line marker around).
PAINTING A football FIELD HAS NEVER BEEN EASIER!
In the traditional manner, each line of the field is measured by hand using long tape measures. Strings run corner—to—corner and side—to—side to create a layout of the field. When this is done, groundskeepers push the line marker which applies paint to the lines.
But marking a football field doesn't have to be this hard. With the Turf Tank, everything is controlled with one app whether you're painting a field for football, lacrosse, soccer or otherwise.
Perfect lines

– every time!
Perfect lines
Perfect hash marks
Perfect numbers
Perfect endzone letters
For initial marking and overmarking!
Custom

logos

Give your fans the ultimate sports experience. Spice up your fields with robot-created custom logos!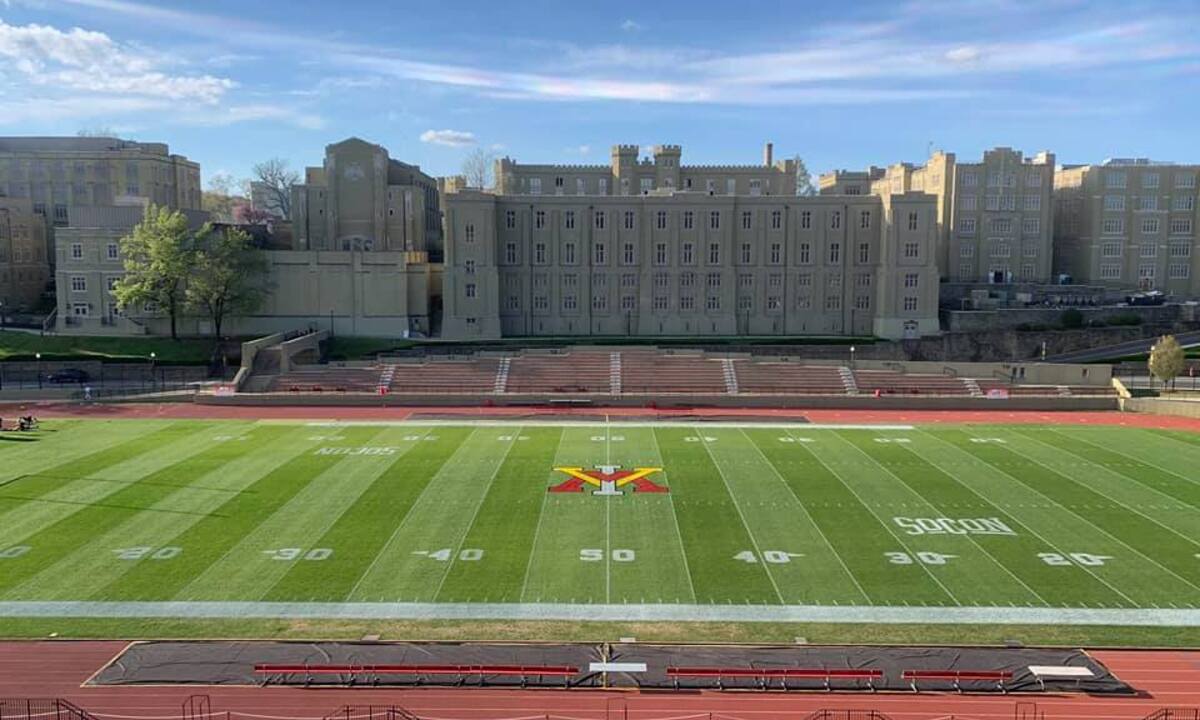 Virginia Military Institute, Lexington, VA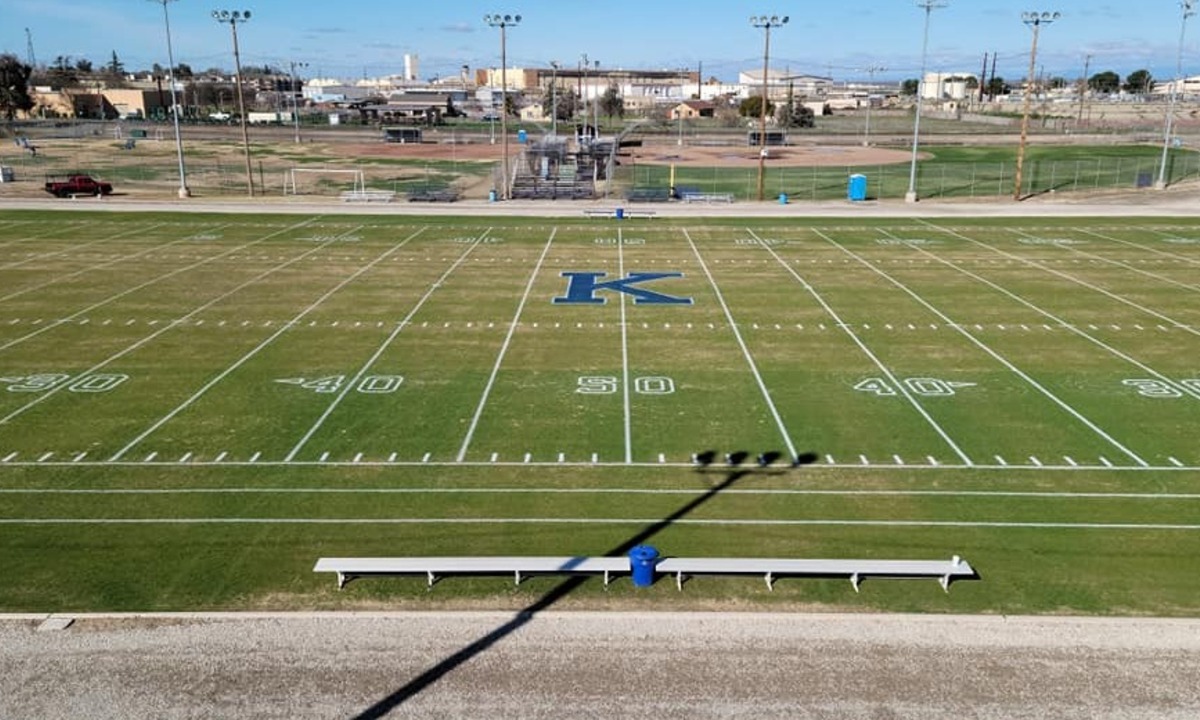 Kern High School, CA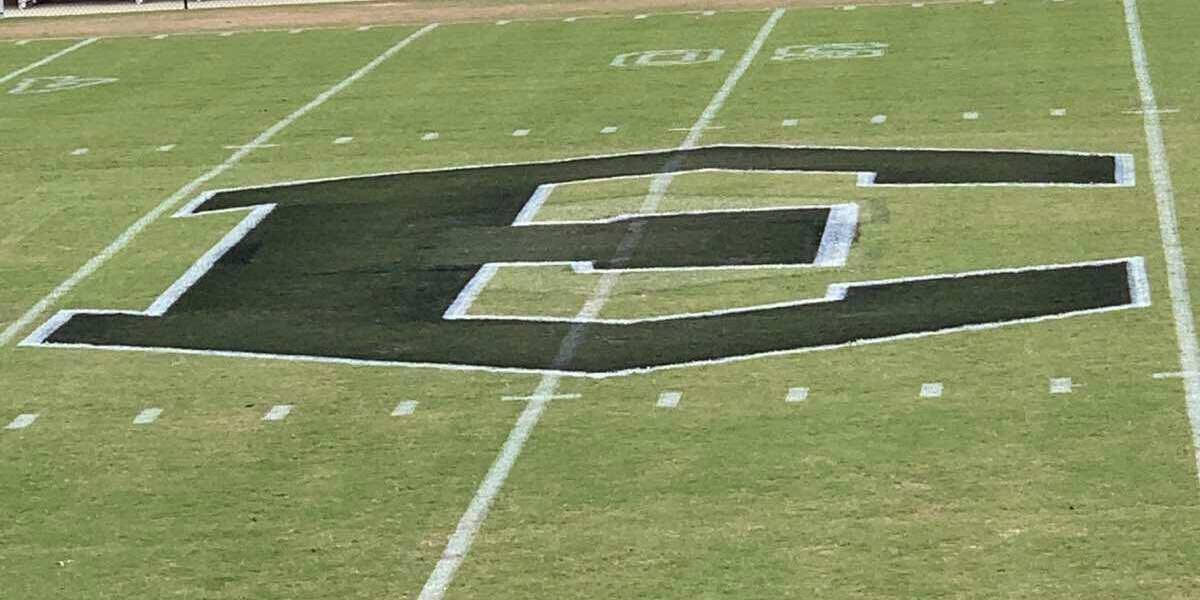 Elberta High School, Elberta, AL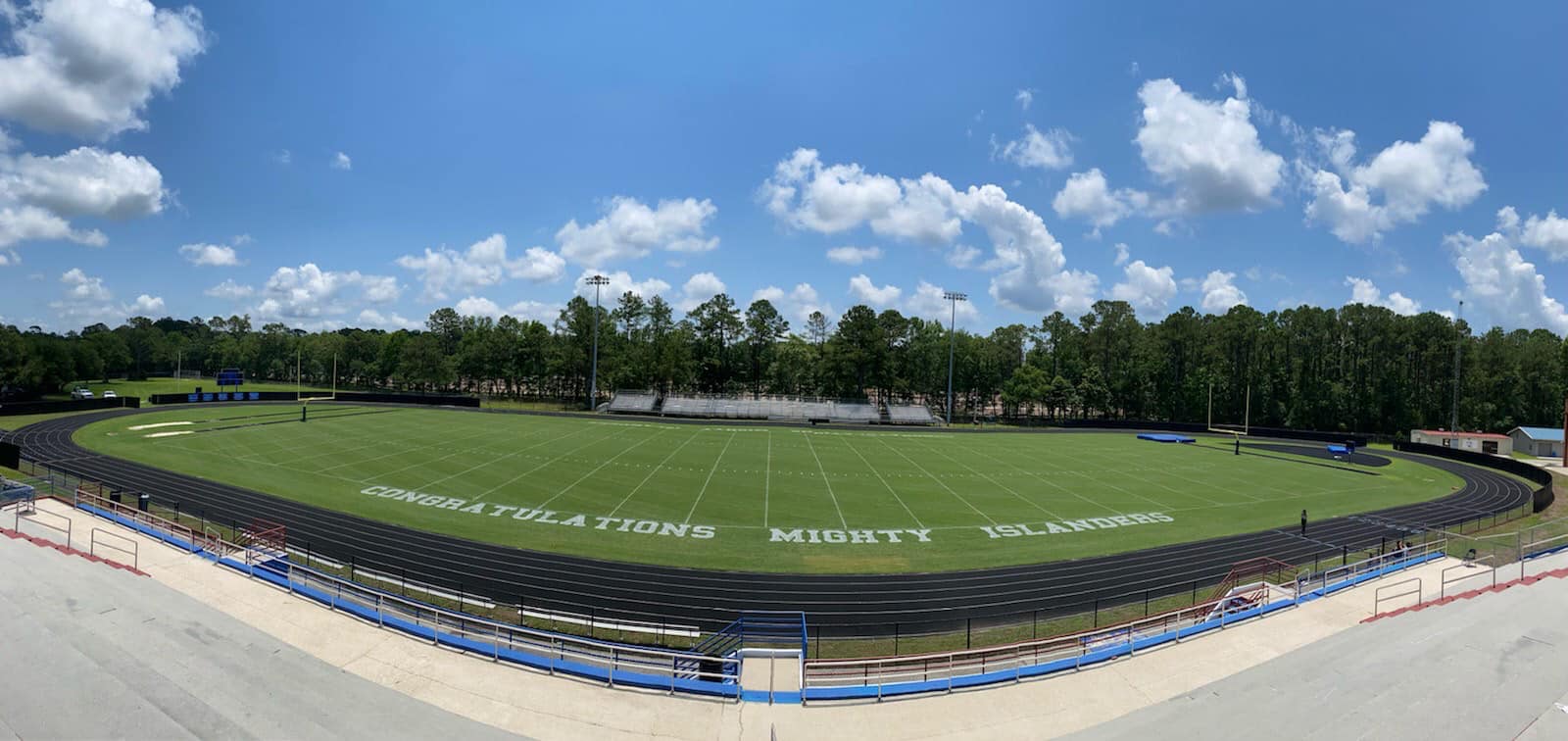 St. John's High School - Charleston, SC
Write a description here

A fantastic product and fantastic staff.
Instead of us being here at 11.30 at night before a game, we're able to feed our kids supper, we're able to send our coaches home to their families and increase their quality of life. Let them spend time with their own kids and wives. That is important to me as a leader of our program along with the head coaches of other programs in the school. We want to increase the quality of lives of our coaches while being efficient.
Jeff Davis High School
The Turf Tank ONE has freed our field crew to spend more time improving the turf, all at the same time continue delivering precision quality field marking on our sports fields, tasks that had previously monopolized our daily work schedules.
University of Rhode Island