Soccer

Field Painter

Turf Tank One is our efficient solution for painting your soccer field, without the need for a manual operator.
Save time completing other important tasks, while the robot paints the field.

25 minutes
For initial marking a soccer field

<1 gallon of paint
Save up to 50% paint

2 minutes setup
Only 1 person needed

100% accuracy
Perfect lines - every time
Save
time & money

painting your soccer fields!

Here at Turf Tank, we think that a perfectly painted soccer field shows strength and determination.  Soccer is one of the most popular sports when it comes to the number of people playing it around the world and the Turf Tank ONE line marking robot helps you create the perfect soccer field.
Comparative line marking systems to paint a soccer field
from 1 gallon
start at $10 paint cost
Here's how you save compared to using a hand-pushed line marker: Painting a soccer field takes half an hour and it's a one-person job. Manual line marking of a soccer field easily takes two hours and it's typically a two-person job. But that's not all you're saving. The Turf Tank ONE robot uses half the paint compared to manual line marking. That's because of its advanced spraying system which is more effective.
Painting a soccer field has never been easier!
Soccer is played on a rectangular field with a center circle and two goal areas complete with penalty arcs. The standard length is between 100 to 130 yds, measuring between 50 to 100 yds in width. Using the Turf Tank ONE robot, it is easy to select the soccer field on the app, fill the robot up with paint and step back and let it do its thing!
Perfect lines

– every time!

Drawing a center circle – perfectly round – can be very difficult using an old-fashioned hand-pushed machine. With the robot, you don't have to worry anymore about the strings. It paints a perfect soccer field with 100% accuracy in only 20 minutes!
Perfect lines
Perfect corners
Perfect circles
For initial marking and overmarking!
Choose your Sports field layout
Choose between predefined layouts or create your own custom dimensions to fit the needs of your facilities!
11v11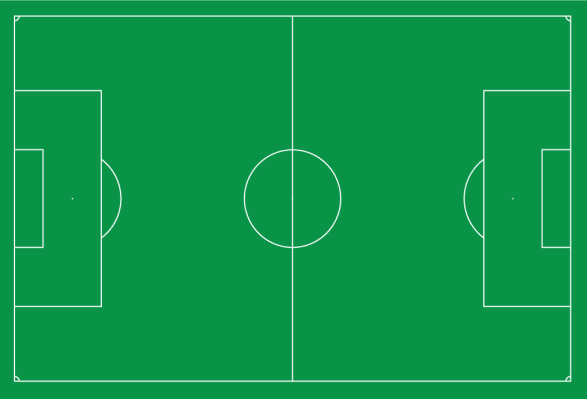 8 v 8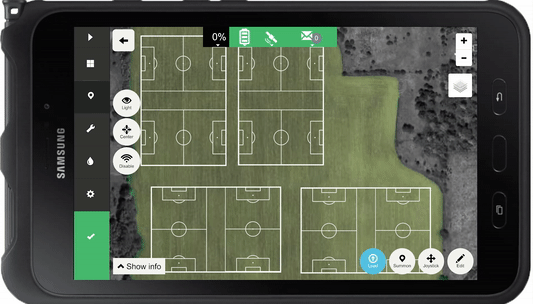 Change The Field dimensions with just a click
Transform your 11v11 soccer fields into 9v9, 7v7, or any size you need in no time! Just choose the new field dimensions on the smart tablet and watch the robot paint!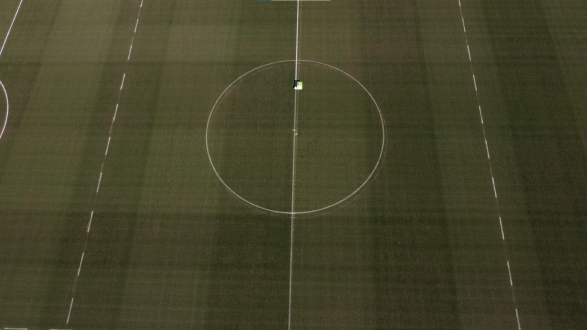 Practice
grids
Customize your soccer fields with practice grids and give your players the perfect place to train their skills.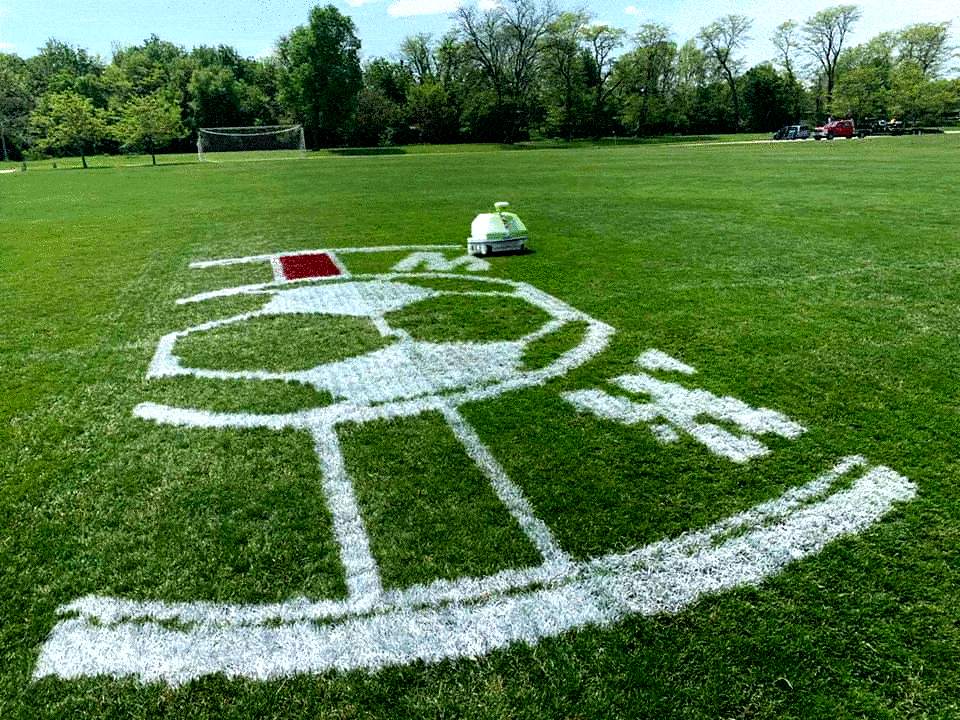 Custom
logos
Give your fans the ultimate sport experience. Spice up your fields with robot-created custom logos

I recommend them highly: Turf Tank saved me! The robot does a marvelous, amazing job lining the fields. Perfectly straight lines, and the players love it!
Gorges Classic Soccer Tournament