subscription

program

We implemented an annual subscription program to make the Turf Tank robot budget-friendly for organizations of all sizes and remove large upfront expenses. The prices vary based on the complexity of the package, with lower prices suitable for organizations that manage only one type of sport field, to more complex services for multi-sports and pro teams.
All plans include:
Turf Tank robot + GPS package
Training at your facility
24/7 access to online resources
For organizations with one sport
For multisport organizations
200-240 gallons of paint/year
Full warranty. No worries
300-360 gallons of paint/ year
Priority customer support
---
*With precaution for damage and water penetration. The warranty in the BASIC and PLUS plans does not cover components subject to normal wear and tear. The warranty in the PRO plan covers components subject to normal wear and tear
ROI CALCULATOR
How much time and paint can you save with a robotic field painter?
more than just a robot
With Turf Tank you get more than just state-of-the-art technology for your sports fields. You get our full attention tailored to all your field painting needs.
"The customer service is so friendly, so helpful, so responsive.
They got on the phone with me and helped us get things done on a short time notice."

 – Kevin Allen, Grounds Manager, Darlington School, GA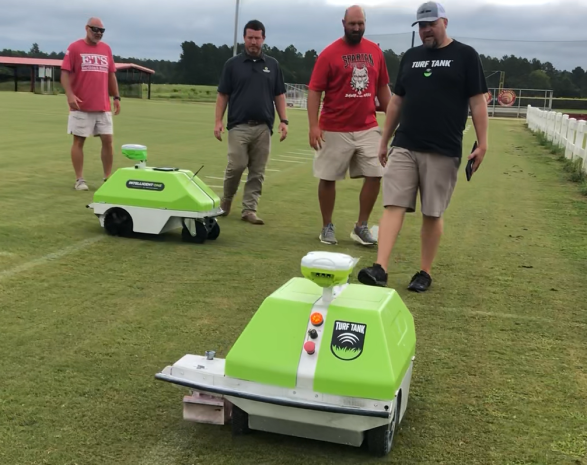 On the field

with you

You don't have to worry about the technological aspects. The day you receive the robot we will help you with on-site initial training so you can easily learn how to operate your robot. You will become a Turf Tank master robot operator in no time!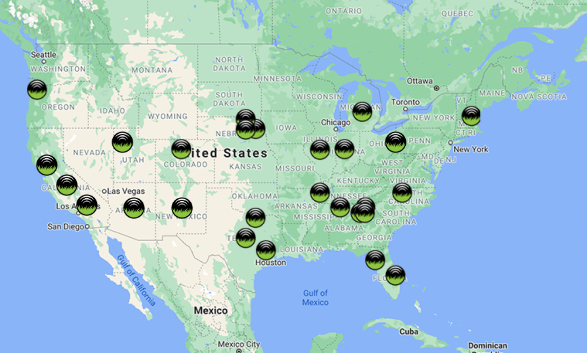 Anywhere

you need

We have offices and Turf Tank consultants spread all across the United States and around the world.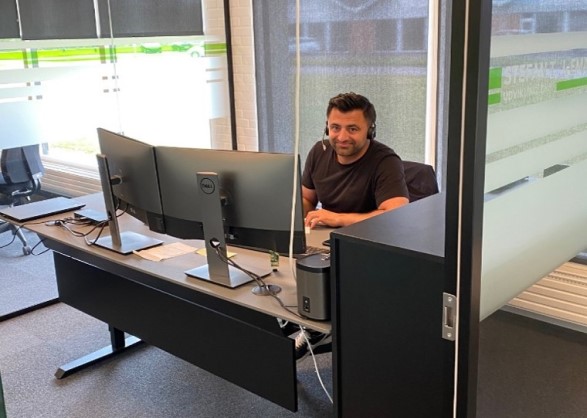 Always

on the other end of the phone

Our support team is always on the other end of the phone when you run into trouble.  We will guide you step by step so you can get your job done fast and your fields ready for the game!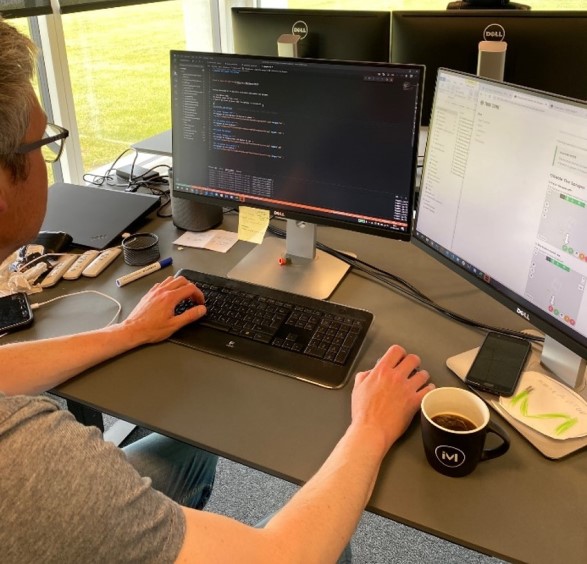 Solutions tailored
for you
We know every facility is unique. Whether you need special dimensions for your fields or different layouts, our development team is ready to help you customize everything to fit your particular needs.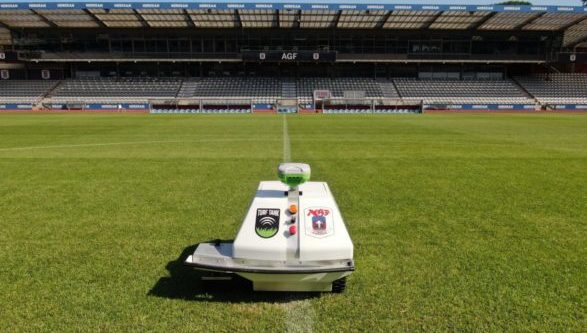 BRAND CUSTOMIZATION AND FUNDRAISING SOLUTIONS with our Turf Tank pro plan!
Show your brand identity with robot-created logos drawn with your uniquely wrapped Turf Tank in your organization's colors! Or generate money by offering sponsors cool and creative branding opportunities!
Read more