Compact design, superior performance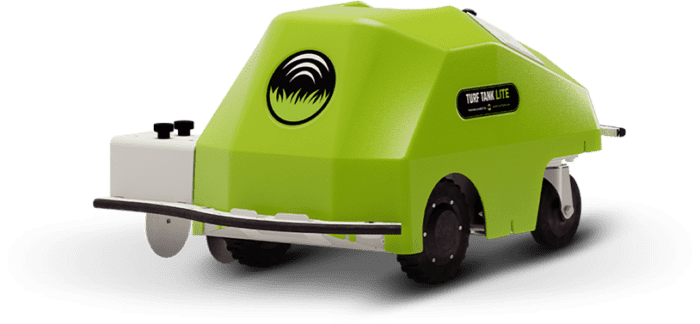 GET YOUR OWN TURF TANK LITE
Your sports field transformation is just one click away. Book a demo and be ready to welcome the line marking robot at your facility.
OPTIMAL FOR SMALLER
ORGANIZATIONS
Designed for smaller organizations, the Turf Tank Lite is tailored to meet the specific needs for organizations with just 1 or 2 sports. The robot provides quality results on every mark, with the same well-known quality Turf Tank is renowned for.
2,5 Gallons in the tank and you are ready to paint your fields, just load your paint and push the GO button!
Efficiently paint multiple fields in a single operation
Cover your basic needs, and automate your line marking process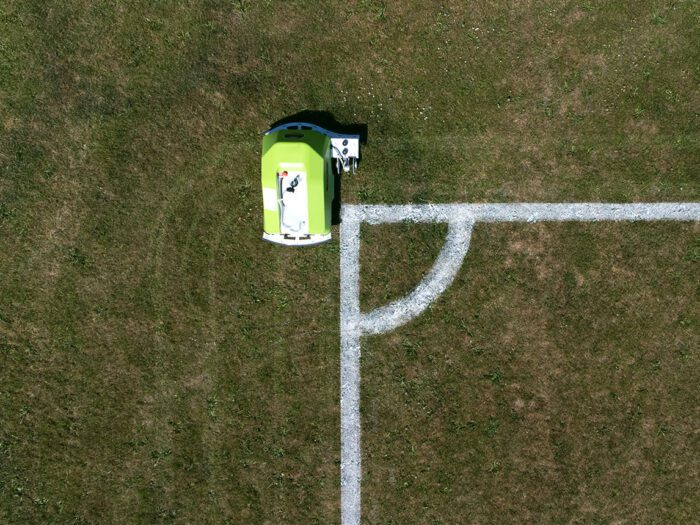 UNLIMITED POSSIBILITIES
IN THE PALM OF YOUR HAND

The Turf Tank Lite takes control of field marking tasks with just the prompt of a tablet. The built-in software gives the freedom to easily add new lines and modify existing lines to any field. Assistance is always at hand, as the app provides both guides and a help center to ensure you have the support you need.
Place your fields how you want with our drag & drop editor
Edit, dash or remove any line with the visual editor
In-app time and paint consumption estimate to never loose track
UNLEASH THE JOY
OF PERFECT LINES
The precision and versatility of the Turf Tank Lite elevates any line marking task to the next level. The meticulously engineered sprayer module is strategically placed, preventing wet paint tracking, while the adjustment system ensures that the sprayer and sprayer discs deliver sharp and bright lines.
Compact design, strong motors
Grows with your organization