turf tank
one
Intelligent

GPS paint robot
SAVE
TIME
Paint a sport field 7x faster than traditional line marking.
SAVE
PAINT
Save up to 50% paint.
IMPROVE ACCURACY
Perfect lines - every time
OPTIMIZE YOUR WORK
Complete other tasks while the robot paints the fields
"make your mark.
no strings attached!"
Turf Tank ONE is an intelligent field painter robot designed to mark all types of sport fields easier, faster, and more efficiently.
Our technology eliminates the need for an operator while increasing precision and sustainability.
line marking solutions for everybody
We offer revolutionary line marking solutions for all types of organizations
line marker for 
all sports
The Turf Tank ONE is an intelligent GPS paint robot suitable for all sports.
45 different field types and more than 10,000 combinations, based on individual dimensions and needs.
Custom
logos
Spice up your sports fields with robot-created letters, numbers, and custom logos!
Learn more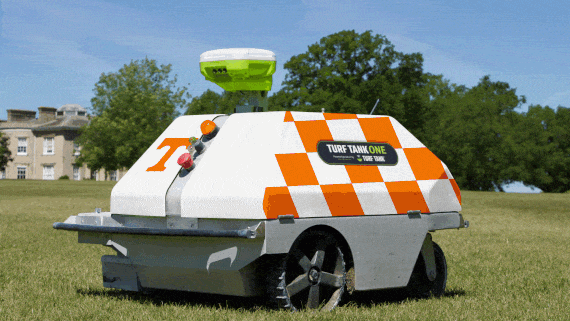 Custom
Wrapping
Boost your team identity with your new Turf Tank robotic mascot customized in your unique colors and logo!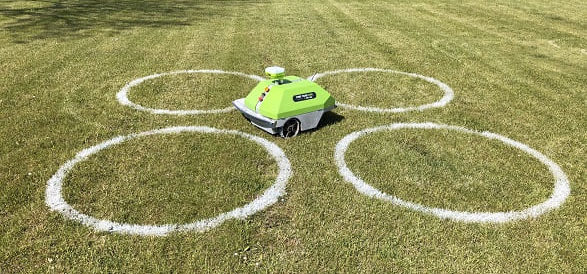 Social Distancing

Circles

Protect attendees at your events with robot-created social distancing circles.

Read more