LINE MARKING ON SYNTHETIC TURF
PERFECT TURF – NO CLUTTER
Turf Tank is the ultimate solution to mark an artificial turf, which eliminates the clutter of the multiuse permanent inlaid markings. Paint only the layout you need at the moment and keep the turf clean with fresh-looking lines all the time.
SAVE MONEY WHILE IMPROVING THE QUALITY OF YOUR TURF
Artificial turf is a big investment, with high upfront costs, which will increase even more when you opt for inlaid markings. Using a robotic line marker makes the installation easier, reduces waste, while giving the field an impeccable look.
2 MINUTES TO SET UP
To inlay the sports lines on an artificial turf, you first need to cut the green turf where the lines will be and then insert the painted grass rolls. That means spending money on materials that ultimately will be wasted. On top of this of course you have to add the extra labor costs for measuring the area, cutting and seaming the lines. Turf Tank eliminates these labor costs. Just set it up in 2 minutes and watch it paint the turf all by itself.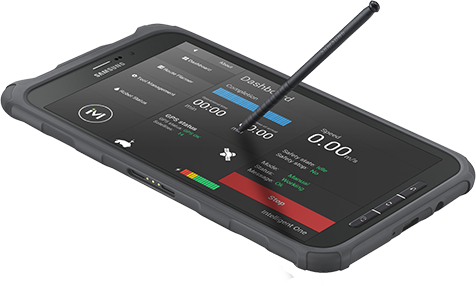 NO CLUTTER
A turf typically is used for more sports, which means it will have multiple inlaid lines in different colors to distinguish between the different sports markings. All the clutter makes the turf lose its pristine aspect. With Turf Tank you can paint only the layout you use at the moment to keep the turf clean and without clutter all the time.