Experience the latest innovations in grounds maintenance, in your city!
A Turf Tank Demo Event is an exclusive turf management event which brings together industry professionals and gives them the chance to experience the latest line marking innovation. Join us for an educational and fun day filled with networking opportunities and hands-on experience with a line marking robot!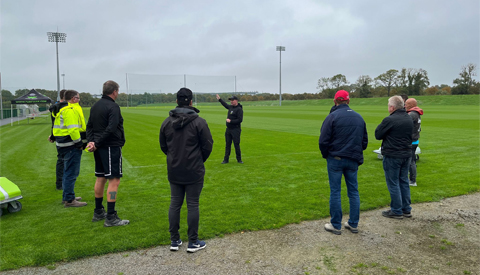 The best way to understand what the Turf Tank robot can do is to see it live on the pitches!