LINE MARKING SOLUTIONS FOR ELITE VENUES
Adopt the latest innovation in line marking and create the pristine pitches your players and fans expect.
PRECISION IS KEY
Line marking is a meticulous task that could be subject to human errors, even for the highly-trained turf managers. Due to its GPS technology, the Turf Tank performs accurate markings that follow the regulations of the governing bodies every time.
CONSISTENT RESULTS
Different walking speeds among turf managers could lead to lines with different levels of brightness on the same pitch. The Turf Tank robot maintains a consistent speed and spraying pressure for the entire pitch, ensuring a consistent result every time.
When you come to mark a line freehand, they creep a bit. And then they creep a little bit more, and you don't really notice the little bit of creeping until you get a GPS line marker overmarking the pitches that were already there. You realise that they've moved a considerable amount of distance, and that they were actually in the wrong place.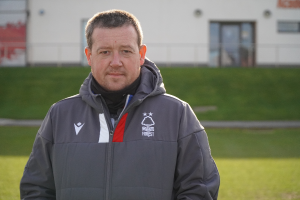 WORLD-CLASS STANDARD
Due to its autonomous design the Turf Tank robot can paint the entire field all by itself, freeing turf managers more time to improve the standard of the facility in other areas.