Football

Pitch Marker

Turf Tank One is our efficient solution for marking your football pitch, without the need for a manual operator.
Focus on other important tasks, while the robot is marking the pitch!
25 minutes
To mark a football pitch
4 litres paint
Cut your paint bills by 50%
100% accuracy
Perfect lines - every time
2 minutes setup
Optimize your work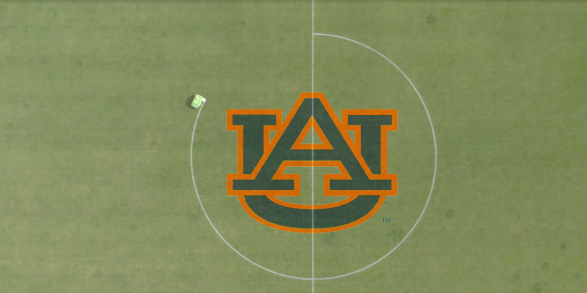 CUSTOM
LOgos
Spice up your pitches with robot-created custom logos. Help your fans identify with your team by marking your team's logo or generate revenue marking your sponsor's logo.
Comparative line marking systems to paint a football Pitch

As soon as it started marking I was like "Wow, this is brilliant". It's very, very accurate and every time it goes out it is spot on, every time. It's very simple to use and it saves us a hell of a lot of time: It gives us time to do any of the other jobs that we need to do, the machine can look after itself.
Nottingham Forest FC