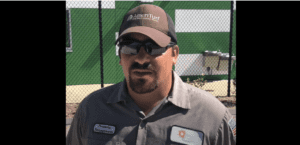 video
We can easily go from a lacrosse field to a soccer field, to a field hockey field. The robot is really user friendly, it is really easy to go from one size field to another. We see extreme savings: 50% on paint costs and men saving hours have been tremendous. It was a very valuable purchase and it will continue to save us money the more we use it!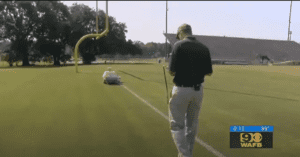 video
"The Turf Tank GPS paint robot will change the sports field line marking industry forever. This technology allowed our sports turf crews to finish their regular assignments and special projects that we would not have been able to complete in the past. We believe this is the future for our industry and recommend the robot without hesitation."
Intelligent One is the product that only becomes better the more you use it.
In the past we used our conventional setup, which required 5 skilled groundsmen and 3 weeks of work, with total expense of more than $25,000. Thanks to Turf Tank ONE, all the work is now handled by one groundsman in only 4 weeks. And the total expense now equals $7,000!
The Turf Tank ONE has freed our field crew to spend more time improving the turf, all at the same time continue delivering precision quality field marking on our sports fields, tasks that had previously monopolized our daily work schedules.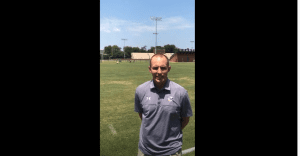 video
"I think it is an advancement in technology moreso for the quality of the life for coaches. Traditional line marking means hours and hours spent painting football fields and our coaches could have a greater quality of life than just pushing a paint can or pulling lines. Turf Tank One is truly a great deal!"