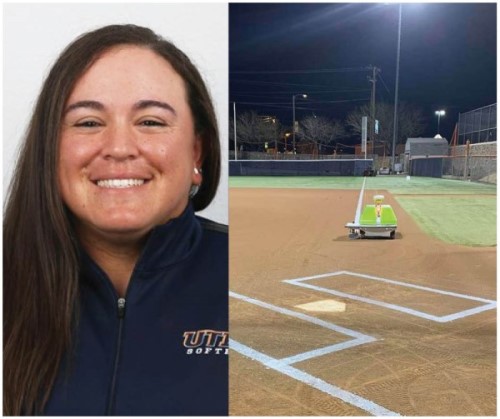 The world of sports, coaching and field maintenance faces a lack of women, compared to their male counterparts. With the occasion of International Women's Day, we share unique stories from women in the sports industry who can empower other females to follow this career path.
This story features Camilla Carrera, Assistant Coach at The University of Texas at El Paso, for the Miner's softball program. Carrera played for the Miners from 2008-2012 seasons. During those seasons she reached impressive achievements, being 2 time conference player of the year, 4 time all-conference first team member, all-freshman team member, 1 time all- conference tournament member, Conference USA female athlete of the year, NCAA leader in 3 categories for 2012- slugging, homeruns, and home runs per game, and First team NFCA All-American. All these achievements made her a UTEP Hall of Famer in 2018.
Sharing the love for sports. Because the sport gave so much to her, she returns to the University of Texas at El Paso to inspire other athletes and help them build the same relationship with the game.
"I love what I get to do every day;
I love that I can assist athletes to find out who they are and who they can be."
"It is so much more than just going out to practice and coaching. It is about pushing and helping the athletes become someone, they did not think or know what they could be. I want athletes to look back and think, "those were some tough times, but they were also some of the best times of my life that I will never forget."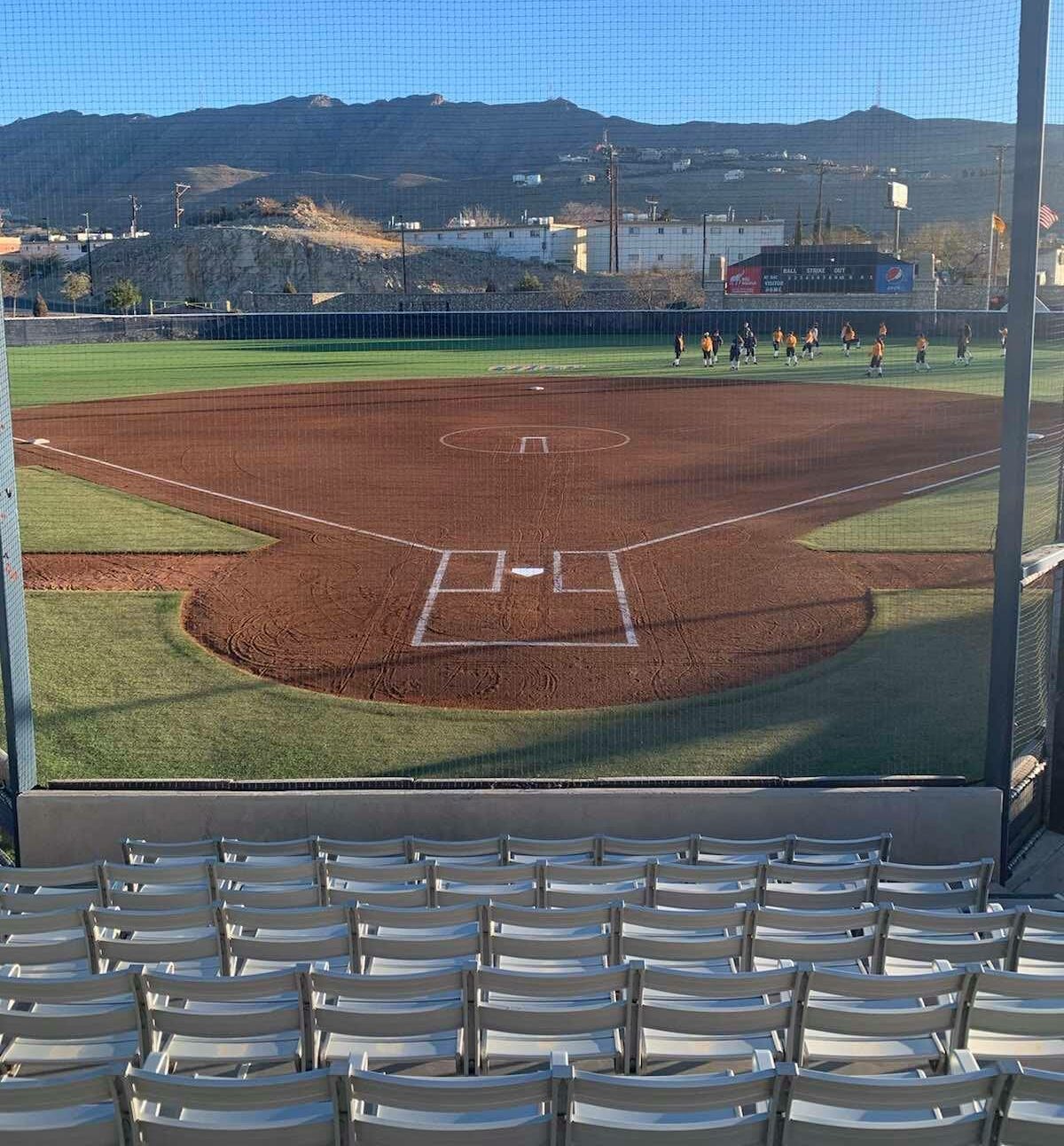 Saving time to focus on the athletes
In the past, Cami used to paint the fields manually, which proved to be a time-consuming task. Cami has many other responsibilities which include field maintenance, individual athlete and group drills, scheduled practices, as well as administrative duties. The acquisition of the robot was hoped to free up more time for what is most important: time with the team, and a more rewarding experience for Cami and the student athletes. As a tier 1 research University with a prestigious engineering program and multiple options for technology, UTEP decided to carry over the trend to the athletics department. Thus, the softball program recently acquired a Turf Tank One, line marking robot to paint the lines on their softball infield.
"When we got the robot in, we were about 15 hours away from the warm-up for the first game of a tournament. We were able to go through the entire training and we got the field completely ready for the first game the next day. Everything was explained so well that I felt very confident in my abilities to not only run the robot for the weekend but to also be able to set up a new field if needed."
"I was absolutely blown away and amazed. I felt like a kid on Christmas morning opening the box up and getting everything set up. I could not wait to get started with it.
"I have so much pride in this school and this field that it means a lot to me to be able to make it look good and play good for our athletes. I am proud when someone tells me that field looks nice because of the work that was put into it."
With the help of the Turf Tank robot, the staff is confident, knowing that their fields will always have perfectly straight lines, while having time to focus on improving the performance of their team.
"This robot has been a lifesaver!
I can just let the robot do its job, while it opens up time for me to get the athletes prepared for the next game. "
"It has been amazing being able to get the field dragged and prepared without feeling rushed. On a tournament weekends it is easy to say it saves us about 4-5 hours total!"
Plans for 2021
The Miners are striving for great achievements in 2021. Despite a difficult year, due to COVID-19 restrictions, they are highly motivated and ready to give it all on the fields.
"We are excited to be out on the field again with our athletes and we are doing anything and everything to make sure we will have a full season this year!"