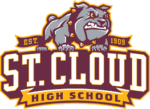 How a robot gives coaches more time to dedicate to their team at St Cloud High School, FL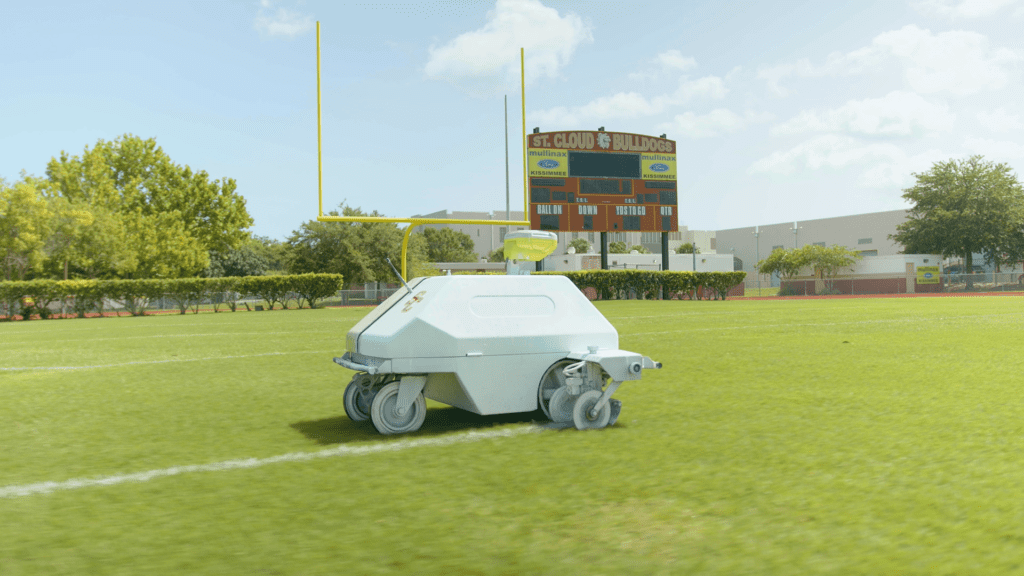 THE CHALLENGE
For the coaches at Saint Cloud High School manual line marking was a time-consuming task which put monopoly on their time and prevented them from focusing on their coaching duties.
THE SOLUTION
They discovered the Turf Tank robot which proved to be a real time-saver, taking a load off their shoulders and enabling them to focus their attention on what really mattered: their team.
Saint Cloud High School is an educational establishment in Osceola County, FL, where the staff's mission is to build a safe space where every student, every parent, every member can feel welcome as part of the Bulldog family. At the home of the Bulldogs, the academic performance is important, but so is the personal growth of each and every student in their social, athletic and creative abilities. 
Interested in ways to improve their athletics program and give students more opportunities, Bryan Smart, Athletic Director at the high school, started looking into new technologies. And that's when he discovered the Turf Tank robot. And in the last two years they had the robot, the staff completely transformed the way they paint their fields.
The best thing about the Turf Tank robot is the amount of time that it saves us. Not just myself, but for all the coaches."
Bryan Smart, Athletic Director, St Cloud High School
"The Turf Tank robot definitely saves us plenty of time because we can just program the robot, whatever sport it is that we're going to be playing. And we can go inside and whether teach our class, whether watch game film, and the robot will still be doing its thing. And we're not going to have to be out here supervising it."
LESS TIME PAINTING. MORE TIME FOR THE TEAM.
Mike Short is the head football coach at St. Cloud High School and together with his team, he manages a lot of different fields: from all the game fields, which includes the football field, the soccer field lacrosse field, to the practice fields.
"Time is money for us coaches. I'm pulling double duty and multiple sports. So, if it only takes me 30 minutes to paint a field, then that's just saving time for my other duties."
Mike Short, Head Football Coach, St. Cloud High School
For coach Short, painting fields is just one of the many tasks on the to-do list. And with every minute spent on the field dragging strings and trying to paint manually, valuable time is wasted. Time that could be better spent doing so many other things.
"So in the past, we used to have to pull string, which would mean you got to find the corners of all the fields whether it's lacrosse, or soccer or football, you'd have to pull string, you're looking at 350- 360 yards of string along with set up a paint sprayer and mixing paint, changing clothes because you always have a bunch of bad old clothes that you're wearing. I've painted for three days before"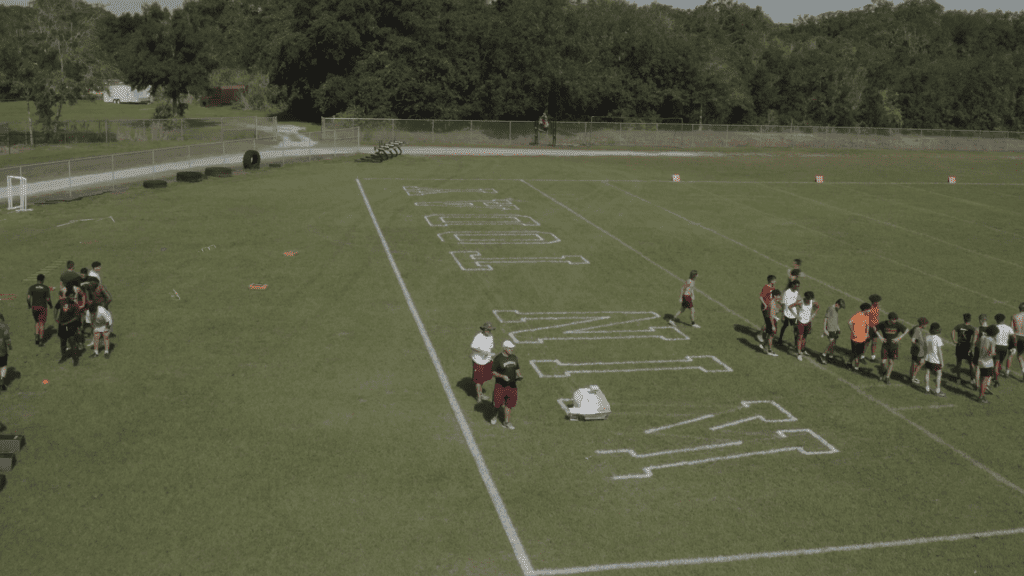 "We used to have six-ten people helping to paint the field. Now I literally can do it by myself. But I'm not doing it myself. I'm just loading up the paint and pushing two buttons and make sure that it is set and go. It's done in probably two, three hours."
Ever since he got the robot, coach Short feels a load was taken from over his shoulders. He can let their Turf Tank take care of painting, while he is now free to dedicate more attention to his team and help the athletes reach their full potential. 
FIELDS THAT STAND OUT FROM THE CROWD
Apart from being time-consuming, painting fields manually is also a tiresome task, which requires a lot of effort and attention to detail. And very often the result is not satisfactory.
"Before we got the Turf Tank robot, we would have to get volunteers, the coaches everybody to bring out the sideline, markers, the stencils, the string, just making sure that we were able to have a home game that week to make sure we had the field painted, making sure that the sprayer would work correctly, making sure we had straight lines. And now all those days are gone."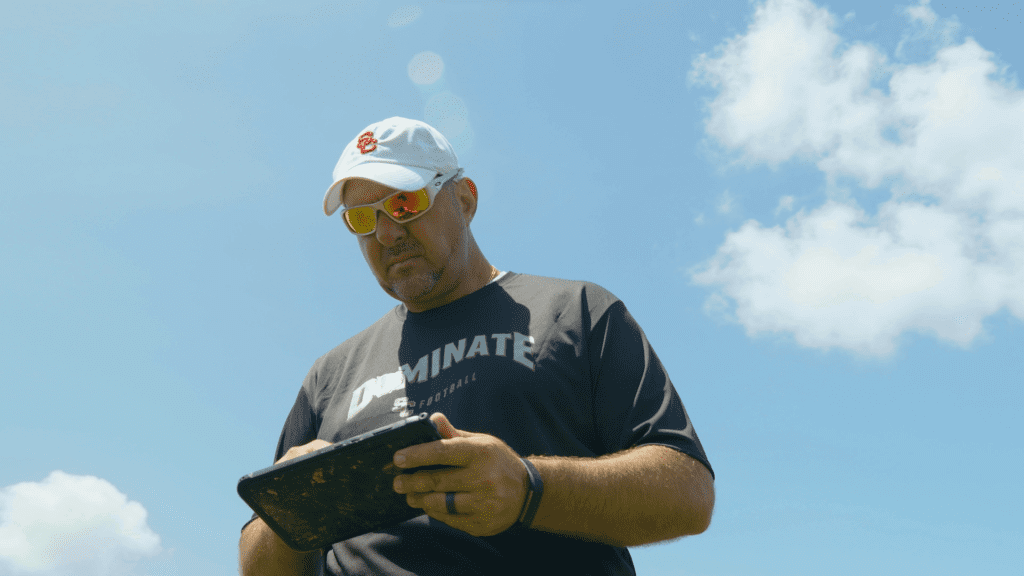 Due to its GPS technology, the robot does not require any strings or manual measurements. It can map the field all by itself and mark with 100% accuracy every time. 
"The GPS lines, they are laser cut. There are no wavy lines anymore, there's no me bending over to have to paint with my hands. The lines are straight as an arrow, and anybody that's painted with a manual paint sprayer knows that doesn't happen."
The quality of the lines are always just pinpoint accurate, straight as they can be."
Mike Short, Head Football Coach, St. Cloud High School
The reaction the robot produces among visitors from other schools is an enforcer of this fac. For the Bulldogs that means that their fields stand out from the crowd in the state of Florida and they could not be prouder of their name. 
"We invite other schools over to watch it in action and everybody has been in awe of our product. And we're super proud of it."
"I would definitely recommend the Turf Tank robot. You can never go back to regular painting a field after you had an experience with the Turf Tank robot. Once you use it, you're never going to want to go back."