Intelligent One change Name to US Brand Title Turf Tank
Industry leading robotic line marking company, Intelligent One, has changed their name to the US brand title, Turf Tank.
Until now, the company has been operating under Intelligent Marking everywhere outside of the United States. The decision has been made to bring the company together as one, and this merge will also see the renaming of the GPS line marker which will now be known as the Turf Tank One. This has been one of many positive developments at the Danish company along with the appointment of new CEO Olav Jørgensen and COO Morten Kaalund.
The company are also happy to announce the launch of the latest software update that delivers much-requested features as well as improving both usability and reliability. This begins with the update process itself, which can now be done straight from the tablet. When a newly updated tablet connects to a robot with an older software version, it will update the robot with the push a button.
Other major features of the 1.5 update include setting flags/points right from the tip of the nozzle, being able to rotate a field around its centre or in discrete steps (1/45/90 degree increments etc.), moving the field by pushing buttons next to the edge of the field itself and a new 'select shape' dialogue that makes browsing through route plans more intuitive.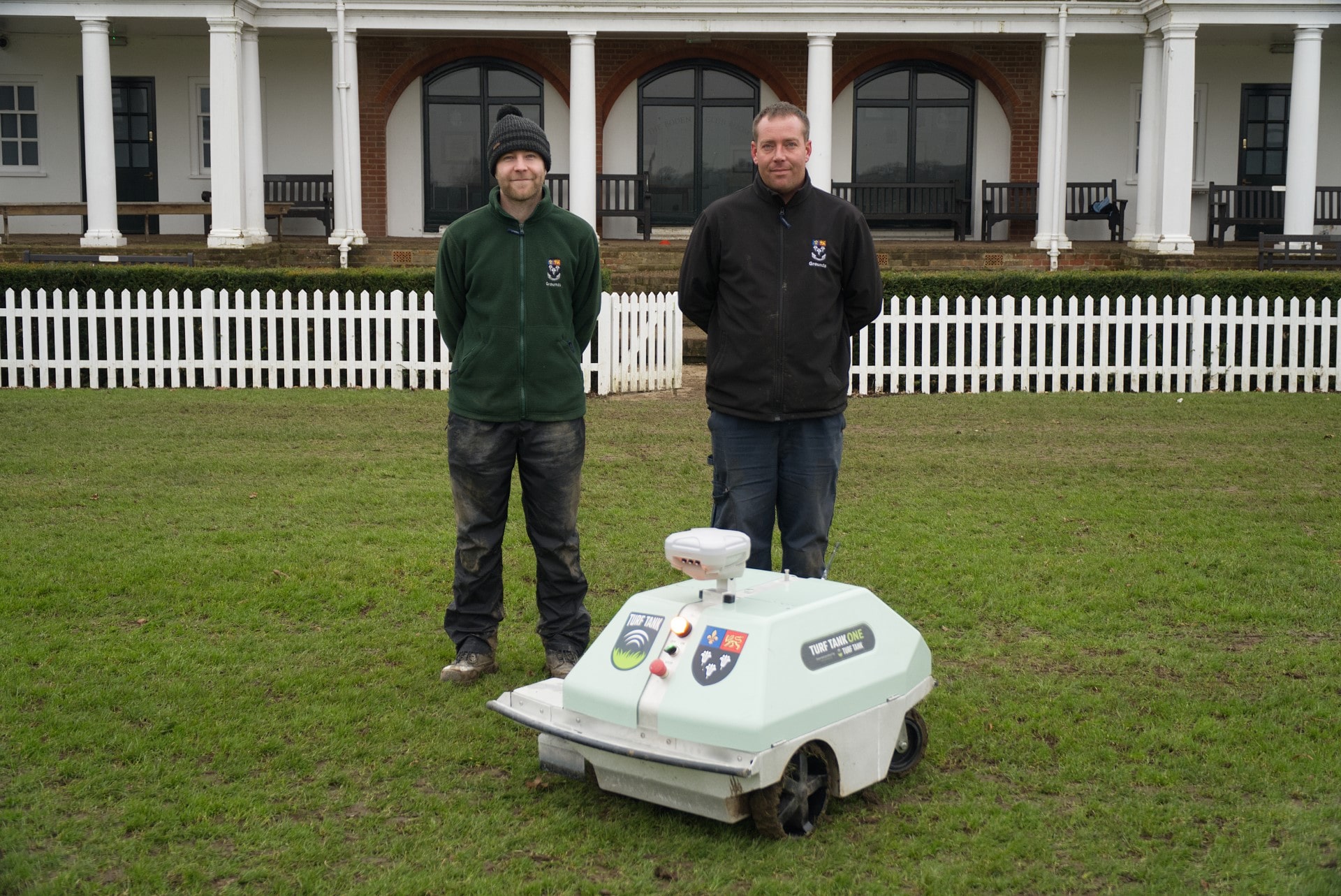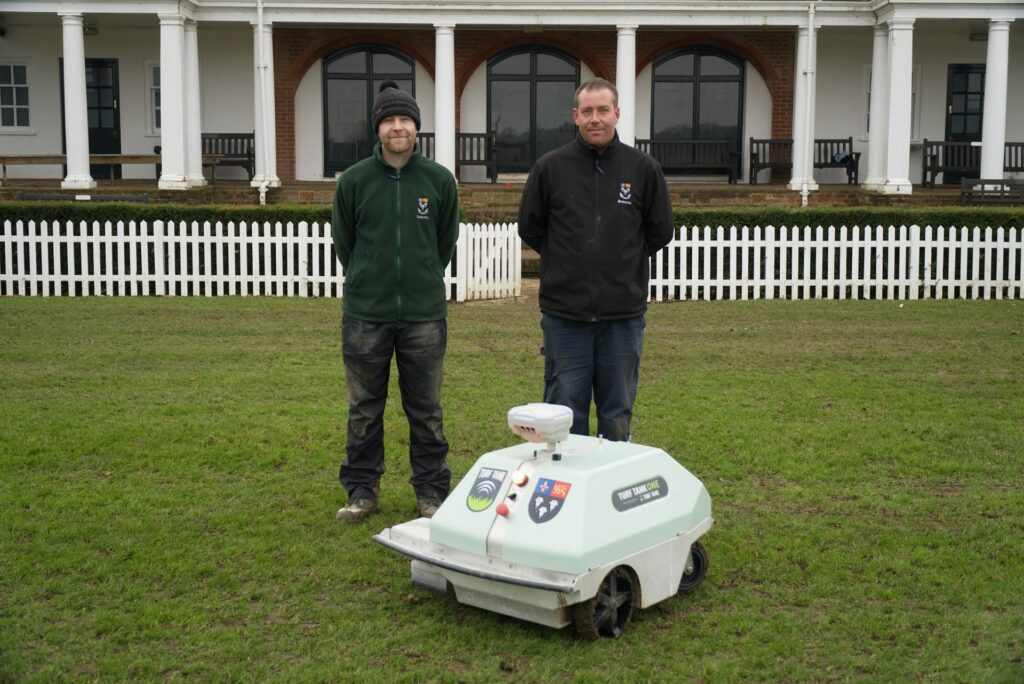 As one of the most recognisable names in education, Eton College looks for alternative solutions to solve its line marking challenges.