Turf Tank brings Revolutionary Line Marking to Saltex 2021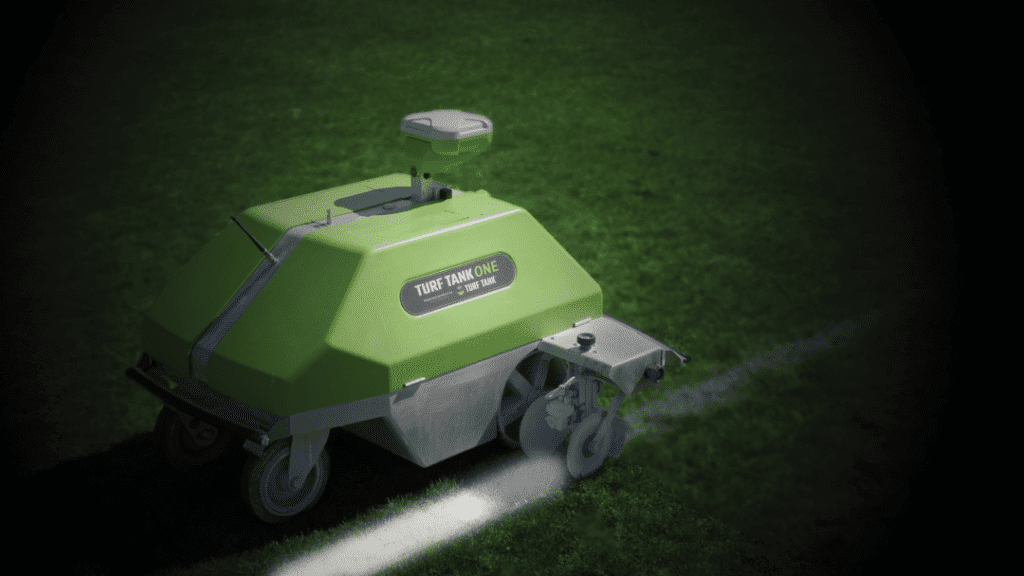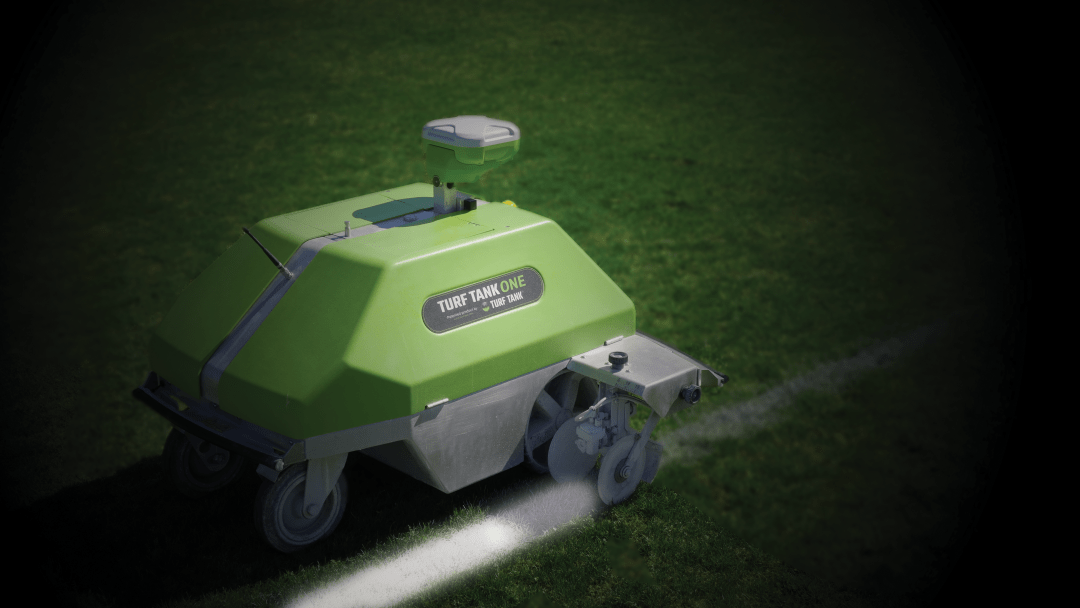 Leading robotic line marking company, Turf Tank is bringing the revolutionary Turf Tank One back to Saltex 2021.
The line marker will be on Stand G085 at the NEC in Birmingham for the two-day event, along with the Turf Tank UK team.
Throughout the past year, many schools, contractors, and professional and amateur sports teams have transformed their line marking operation with the Turf Tank One. Exceptional accuracy using a base station, customisable templates for pitches, logos and numbers, and huge time savings have set the robot apart from alternative methods.
In August 2021, Bromsgrove School began marking their 15 rugby pitches across three sites using the Turf Tank One, and for Head Groundsperson Richard Hare, it has been a revelation.
"When I first saw the Turf Tank One at the demo, I was absolutely amazed, and having used it, it's revolutionary," Richard begins.
"It just makes the job a hundred times easier, all the lines are dead straight, and there's no mess, that's the other big thing, it's clean, and it is good to use, it's easy, and for us, it's been really, really good.
"We've marked in five pitches and the training grids which would have taken two members of staff at least three or four days, and we've done that in less than a day and to a high standard as well. Every pitch is a different size; there are no two pitches that are the same because of the different age groups playing sport and the way we have to fit the pitches in around the site.
"Having the templates makes it into a one-person job who can set it all up, keep an eye on it and do other things as well. And that's not trying to make people redundant or anything like that, because as everybody will tell you, there's always lots of things that people can be doing. And because staff can be working on other jobs, it will help us to raise our standards around the site."
To find out how the Turf Tank One can transform your line marking operation, visit stand G085 at Saltex.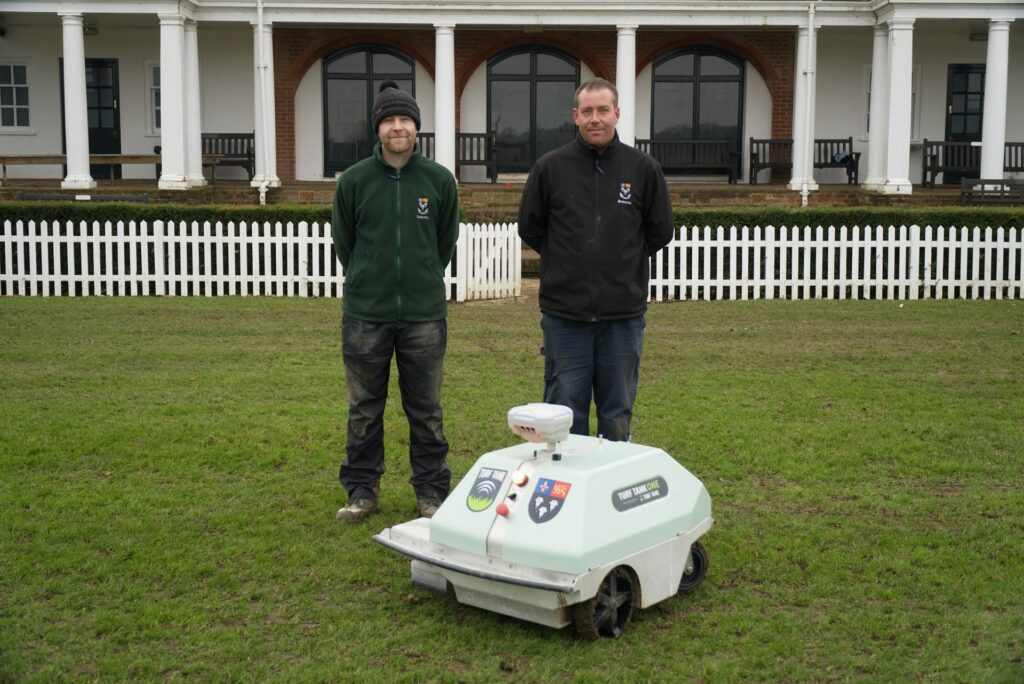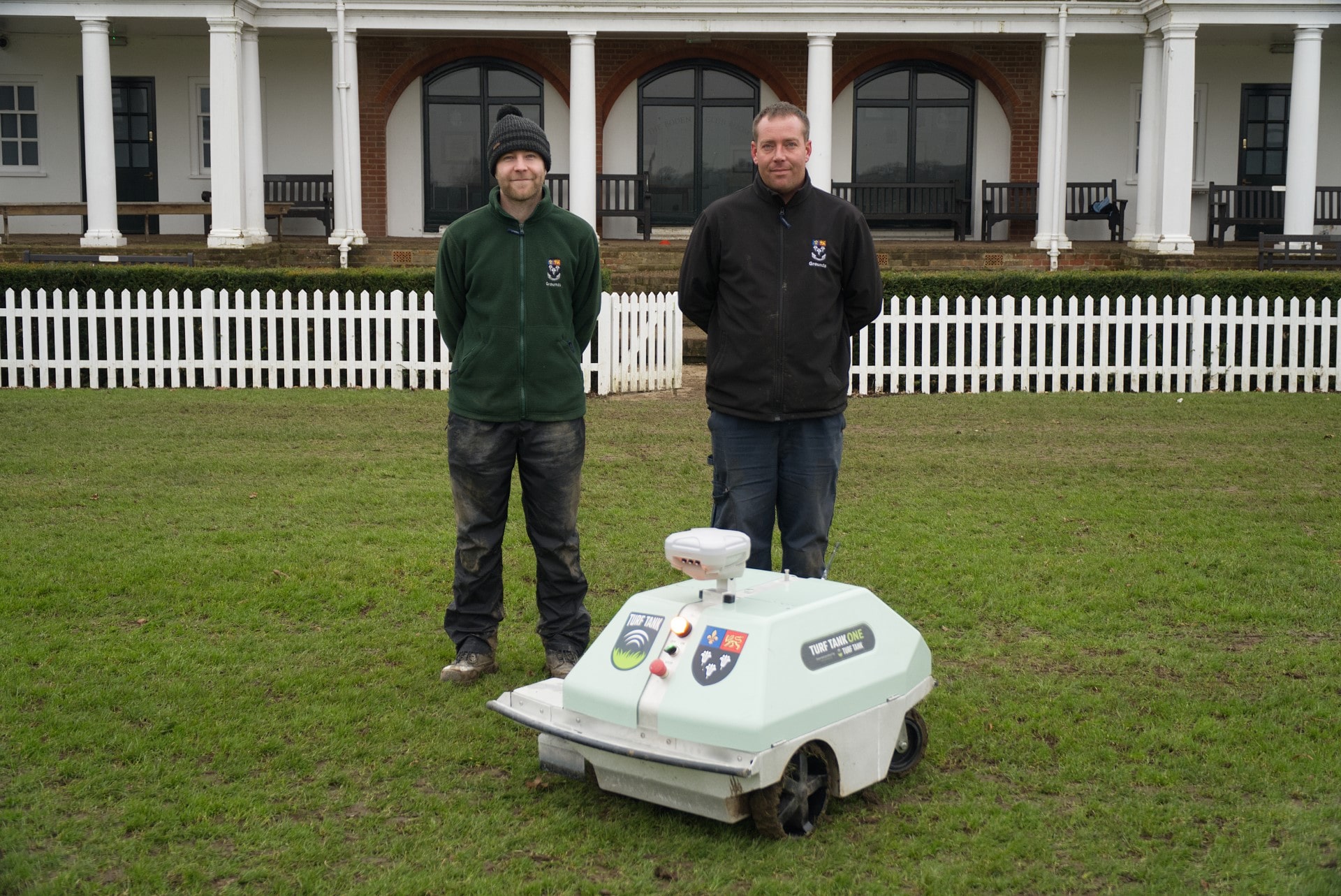 As one of the most recognisable names in education, Eton College looks for alternative solutions to solve its line marking challenges.