The day before the start of the Tour de France in Denmark, a unique portrait of folk hero Chris Anker Sørensen will be displayed on a 30 x 40-metre area of a football pitch in Holbæk Sportsby. That's when robotics company Turf Tank meticulously distributes 160 litres of paint with state-of-the-art painting robots to visualise the cycling hero to the world. The aim is to honour Chris Anker Sørensen's memory and support a fundraising campaign for the rider's family and other families in mourning.
It's about saying it out loud if there's something you wish to achieve. And that's precisely what some fans of the late cycling commentator and rider Chris Anker Sørensen did. They dreamt of having the portrait of their idol displayed to the whole world with helicopter pictures during the Tour de France, and they wrote this on the Instagram account behind the fundraiser For Chris. This quickly took off once the robotics company Turf Tank in Aalborg came on board.
"We work with the sports industry on a daily basis, and we want to help celebrate a Danish sports star. We see it as an excellent opportunity to use our technology to do something unique by realising a huge eye-catcher. That's why we chose to help the volunteers behind the fundraiser ForChris fundraiser create additional awareness around their cause. We have chosen to donate all resources to make this great project a reality"
– CEO of Turf Tank, Mikkel Jacobsen.
Come and see the robot paint Chris Anker
It is in Holbæk Sportsby on 30 June 2022 from 10:00 AM that the field liner machine paints on a soccer field, and anyone curious is welcome to come and see it happen. If the graphic image had to be measured and painted manually, the task would take more than five times as long to complete; even if it took 25 hours of advanced robot programming to teach a robot to draw Chris Anker Sørensen. The dress rehearsal of this gigantic automated painting project can also be seen on drone footage in a TV documentary about Chris Anker Sørensen, which TV 2 will broadcast on 27 June.
Now, the founders of the fundraiser For Chris hope that French television will also film the portrait from the Tour's helicopter camera so that it is included in the Tour broadcast and gets mentioned in all 190 countries that broadcast Tour de France. This means that cycling fans around the world can also commemorate Chris Anker Sørensen, who was killed in a road accident.
"They should know how proud we were in Denmark of Chris and what national grief it caused when he died"
– Dennis Ritter, co-founder of For Chris and sports commentator on TV 2.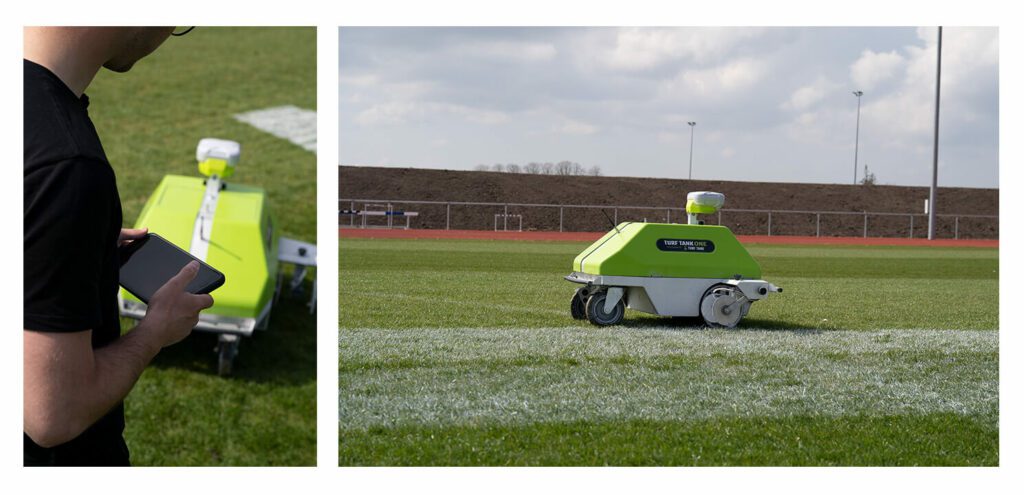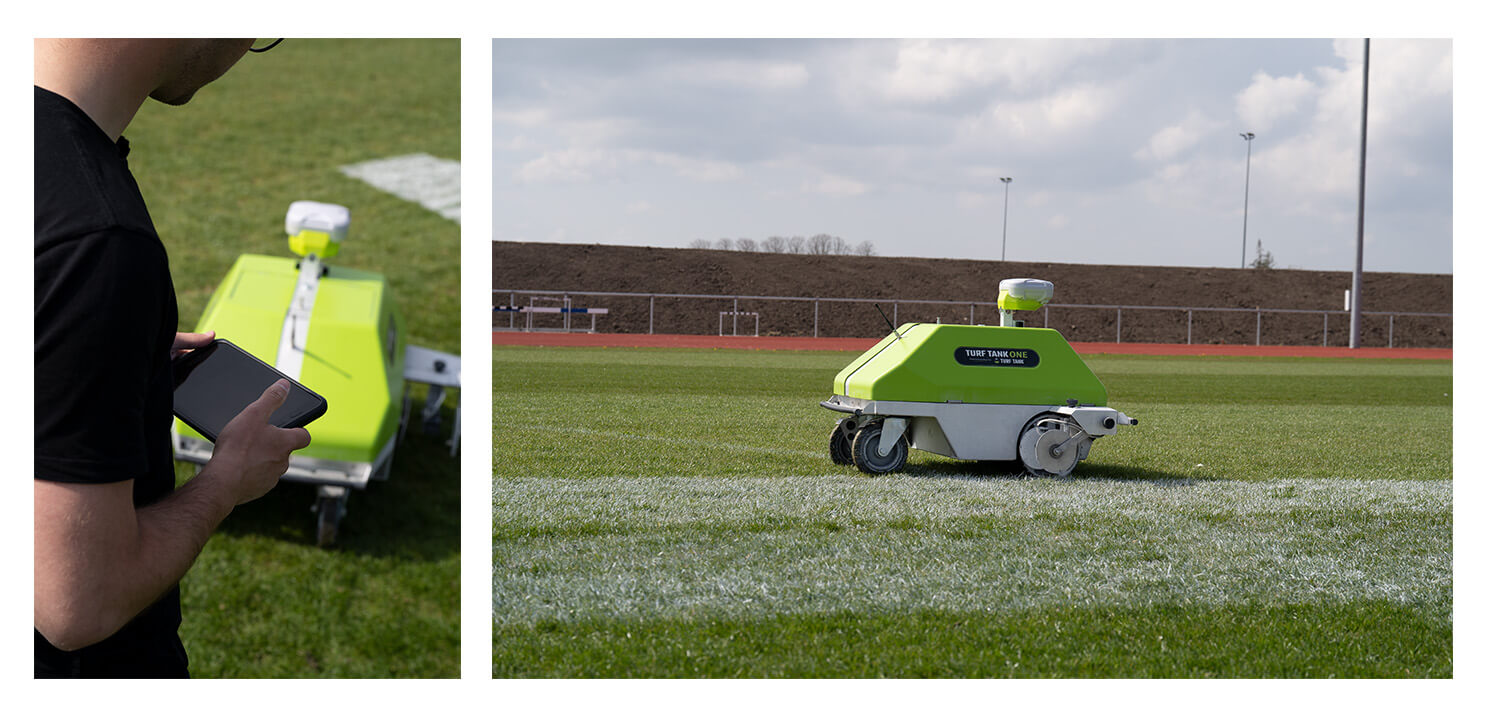 Overwhelming support
When major cycling events take place, it continues to cause sadness and grief that TV 2's now deceased cycling commentator Chris Anker Sørensen cannot participate in the Danish coverage of the historic race, which in the summer of 2022 will be run for the first time with three stages in Denmark. The sudden and untimely death of Chris Anker Sørensen affected many people deeply. He died aged just 37 in September 2021 after being hit by a van. The accident happened while he was in Belgium to cover the World Cycling Championships. The initiators of the fundraiser For Chris were also touched:
"I'm a family man myself and know the risks of cycling on the road, and although I didn't know Chris Anker Sørensen personally, I wanted to do something for his widow and children, Michelle, Lærke and Laura. Together with Dennis Ritter and Kim Sivert Jensen, I founded the association For Chris to extend the conversation about Chris Anker Sørensen, about grief and about road safety, and we are overwhelmed by the support,"
In just three months, the association For Chris has already raised DKK 1.1 million and given all 3,200 donors a sweatshirt emblazoned with the cyclist's portrait, designed by the campaign's two initiators. The first half million of the donations will be handed over to Chris Anker Sørensen's wife and daughters while the remaining funds will be donated to the Children, Youth & Grief project of the Danish National Center for Grief.
Donation of three other motifs in giant format
As an extra motivation to support the collection For Chris, Turf Tank additionally offers to paint three giant motifs of up to 30 x 30 here in Denmark. The three robot drawings will go to the three winning companies/organisations in an auction. Proceeds from the auction will go to "For Chris" in full.
The Danish-developed robot Turf Tank One, which was the very first in the world to automate the line marking of sports fields for all sports, can paint anything it is programmed to. The only limit is your imagination.
First time in history
The director of Holbæk Sportsby, which houses facilities for 35 sports clubs close to the Tour de France route, feels honoured to provide a grass pitch for the portrait of Chris Anker Sørensen.
"I can clearly remember getting goosebumps all over my body when Dennis Ritter called and presented the idea. I am so proud that we are helping to roll out this tribute to a fantastic cyclist, commentator and human being who has really made his mark on the world of sport. I have not seen anything similar ever done before. It is very unique that the type of robot that daily chalks up our football pitches can also paint a portrait of Chris Anker Sørensen,"
– Carsten Damgaard, Holbæk Sportsby.