Line marking solutions for
club & youth organizations
One of the biggest challenges for club & youth organizations is finding committed volunteers who can manage fields on a regular basis.
Turf Tank ONE is the line marking solution that can solve your low budget problems, time limitations, and a continuously changing volunteer base.

Limited Resources
No need to run for volunteers. Only one person is needed to set up the robot

Minimal Preparation
Create your setup in just 10 minutes and focus on other tasks

Reduced Paint Costs
Reduce your paint consumption by up to 50% 

Improved Field Management
Have all your fields painted 7x faster
How it works
1. Set up the base station
You don't need a team of volunteers to tighten strings and do manual measurements. The base station uses advanced GPS technology which maps, and measures the fields to ensure a centimeter-level accuracy.
2. Choose Your Layout
Use the intuitive tab to select your field type and input the desired size of your pitch. Only one person is needed to do the app settings, which takes only 10 minutes.
3. START
The robot will drive straight to the starting point and begin painting. Due to its autonomous design, you can save time by completing other tasks while the robot paints the fields.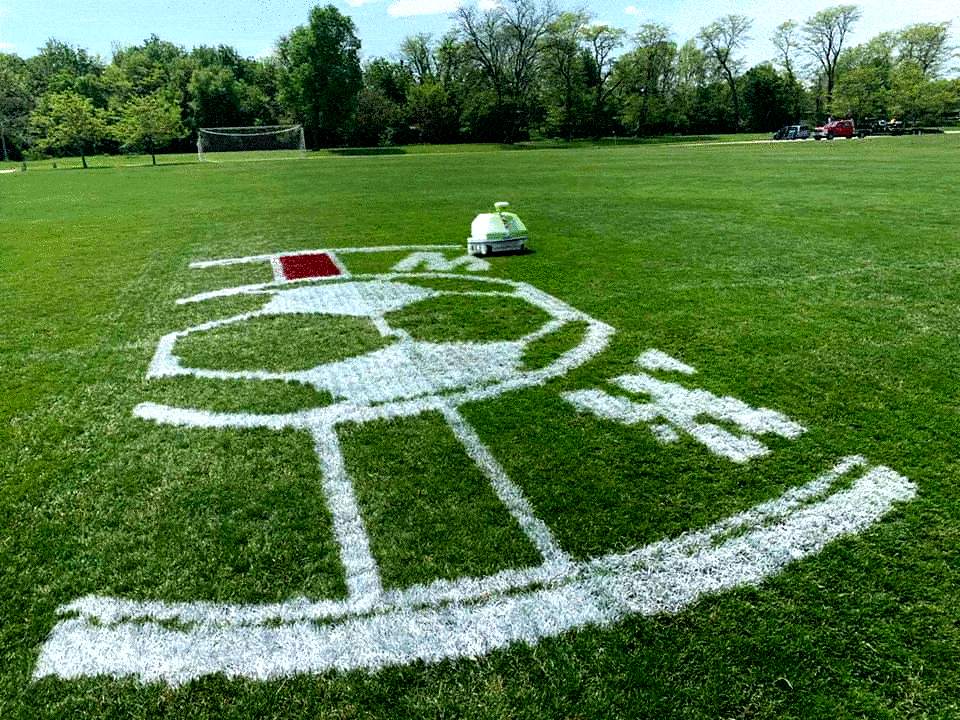 Custom
logos
Give your fans the ultimate sports experience. Spice up your fields with robot-created custom logos. Or give your sponsors creative ideas to display their brand and generate revenue for your club!
Testimonials
Check out what other sports clubs say about Turf Tank

Simple, easy to use, impressed with how quickly we were able to get things up and going and get fields painted today.
Commonwealth Soccer Club, Kentucky