LINE MARKING SOLUTIONS FOR CLUBS
SET THE STANDARD
FOR YOUR CLUB
Create impeccable fields and be recognized as a top club with top facilities to attract new members, all with affordable and efficient line marking solutions.
See why clubs all around the United States trust Turf Tank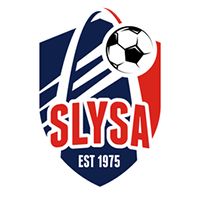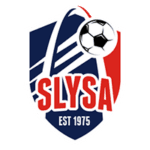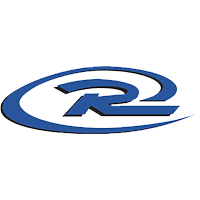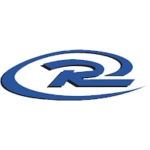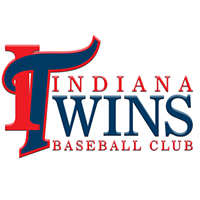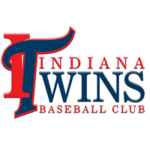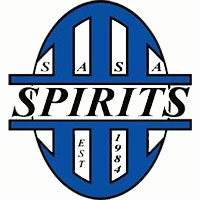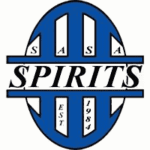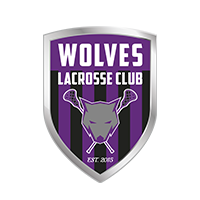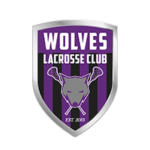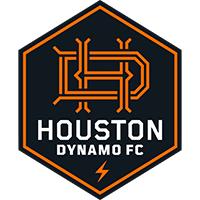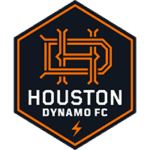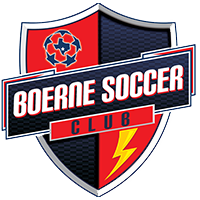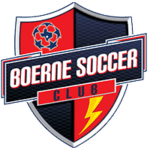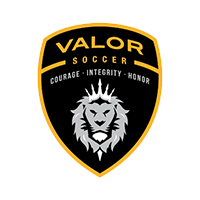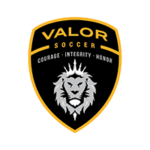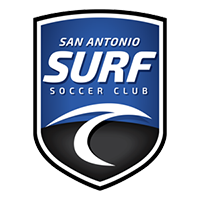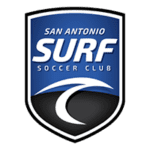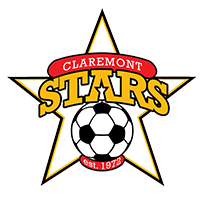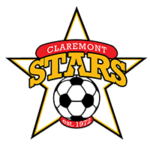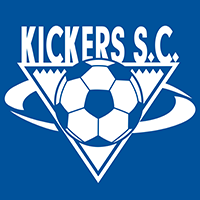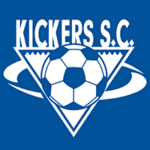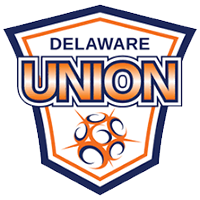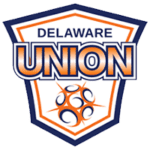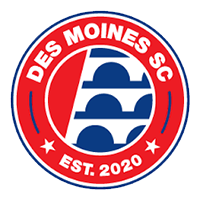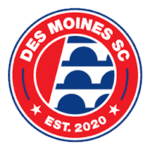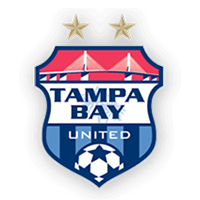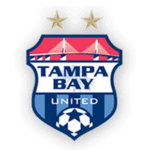 CLUB OWNERS
Create an unrivalled standard at your facility and attract more members
Overcome the lack of staff or reduce labor costs
Cut your paint consumption by 50% and redistribute the savings to other projects for your club
Attract sponsorships with custom fields logos
OVERCOME THE LACK
OF MANPOWER
Finding a big enough team of volunteers to maintain fields is a challenge. Even for a hired staff, line marking is one of the most time-consuming jobs. Due to its autonomous design, Turf Tank requires just one person to set it up in 5 minutes and it paints the entire field all by itself. In the meantime, that person is free to undertake other tasks around the site, for maximum efficiency.

1 person
5 minutes to set up the robot
21 minutes to paint the field
A FASTER WAY
TO PAINT
Getting tens of fields ready in a couple of days to host a tournament can be a real challenge when done manually. Turf Tank can paint a soccer field in just 21 minutes, all by itself, so you can be ready for the game in record time.
OPTIMIZE THE BUDGET
No more wasted paint due to irregular walking speeds or painting the fading lines when the fields are not being used. Cut your paint bills by 50% or more and use the money you save on other projects at your club.
I set up the Turf Tank before I start mowing. Once I get done with one field, I start the Turf Tank and have it do that field. Then I keep mowing and paint the fields as I get them mowed. It's nice to be able to multitask.

Metro Youth Football Association
WORLD-CLASS STANDARD
Eliminate the human error and achieve consistent results with perfect, crisp lines for every marking. Plus, the saved manhours could be spent to improve the standard of the facility in other areas, which will help your club stand out from the crowd and draw more members.
YOUR TEAM.
YOUR IDENTITY
Boost your team identity with a robotic mascot customized in your team's colors and logo.
ATTRACT SPONSORSHIPS
Give your sponsors creative ideas to display their name on your field with custom logos, and generate income to achieve more at your club.
CHANGE THE SIZE
WITH JUST A CLICK
Offer sports for all age categories. Easily transform your 11v11 soccer fields into 9v9, 7v7, or any size you need in no time. Just choose the new field dimensions on the smart tablet and watch the robot paint.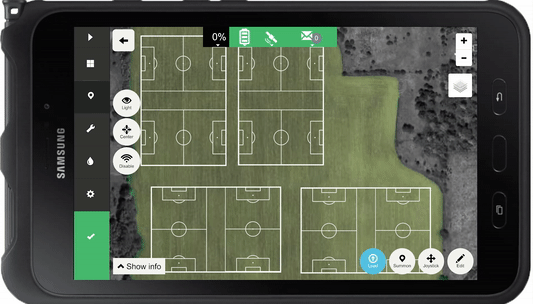 TURF TANK HAS CHANGED THE WAY CLUBS PAINT THEIR FIELDS
"It makes straighter lines than any other machine I've used. Cleaner for sure. And I can be doing other things while it's working.
Facilities Operations Manager
St Louis Youth Soccer Association
"All of the field staff, including myself, are volunteers. It allows us to make the fields much quicker, and perform other tasks while the robot is doing its job. Once it's programmed and ready for use, it's very simple to make a field of any size. A full size soccer field would take 2 people over an hour. Turf Tank can create a field in under 30 minutes. This allowed those same two people to move goals, perform turf work, etc.
"The ability to lay out fields without using strings saved us a lot of time. Before I would run out of day light to paint with the walk behind, due to our select teams practicing with as much daylight as possible. The base station makes it easy to set up with just a head light. Then I tell the robot what I want painted and it drives itself to that field and paints.
"We love the look of perfect lines on the fields after the Turf Tank finishes. It looks much more professional. The lines also seem to stay longer than the old machines."
Metro Youth Football Association
"Outstanding, straight, neat and always the same result. Kind of unbelievable! Plus, we now have a lot more time. We can set up the Turf Tank to do the lines while we are away doing multiple other things around the complex. "
Director of Soccer Operations
Springfield Area Soccer Association